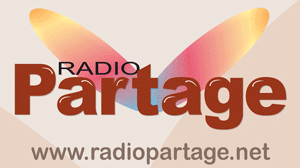 Radio Partage is dedicated to the Masters of Wisdom and the civilisation of sharing they advocate for humanity.

Radio Partage is hosted by readers of Partage international magazine.

For more information, visit the international website : share-international.org



Partage International

is the French version of the English monthly magazine Share International... Read more

Founder of

Share International

magazine, Benjamin Creme (1922-2016) began studying art at an early age, developing into an accomplished painter... Read more

__________________________


Disclaimer – Radio Partage broadcasts interventions that seem to express values in convergence with its own. However, not all the speakers necessarily adhere to B. Creme's statements regarding the presence of the Masters of Wisdom or the esoteric ideas associated with them.
The different speakers express themselves under their own responsibility and do not commit Radio Partage in any way. If, in a spirit of cooperation, the editorial staff mentions links to other sites, it is in no way responsible for their content.

We sometimes rebroadcast programs produced by third parties, with their kind permission, such as: Fréquence Evasion ; Kcmotalkradio ; Ltu ; Osmose Radio ; Pacifique FM ; Psychosophie ; Radio Ici et Maintenant ; Radio Mega ; Radio Spi ; Rdwa ; Ron Van Dam Radio ; Sagesse ancienne ; Share on the Air Radio America.

Books by Benjamin Creme

If these programmes have been of interest to you, Benjamin Creme's books are a great way to get a deeper insight into the subject.

Benjamin Creme bibliography
- Conferences
- Fairs
- Radio programmes
- Photography exhibit
Activities proposed by readers of

Partage international

magazine.
Agenda of activities